Poster Club Hall of Fame
Founding Member
Premium Account
HFCOTM
Member ID

#964
Messages

12,867
Reactions

47,791
Points

402
City

Mopar Nation
State

MD
Country

United States
Vehicle

19 Challenger Hellcat Redeye 19 Charger Hellcat
Hey everyone thought I would share my learning curve with others on my Electric Car adventurers. Many here know I purchased the Ford Mustang Mach E. And in fact not only did I buy one but I purchased another one for my wife. And the wife kicked and screamed the whole way while I persuaded her to let some other vehicles go for her Mach E. Which deep down I really wanted her car being I love the Space White Blacked out theme. She actually loves the car now and is enjoying it. Yeh that plan didn't work out being I am driving my Grabber Blue GT PE😁.
i am not an individual who thinks Electric Cars are the answer to the Worlds Environment challenges. I am an individual who is addicted to cars and am always intrigued for the latest and greatest vehicles. And yes what you think is the latest and greatest isn't actuall always the case. But the media machine will possibly make you think so. Anyways I am learning so much by owning these vehicles and enjoy sharing my own personal experiences and that's why I am posting this thread. Follow along as I share and hopefully all here learn as I learn. And I am by no means pushing anyone here to buy an electric vehicle and if you listen to me I may just open your eyes to help your fiends as well who may think Electric is there next vehicle.
And here are the vehicles I will be sharing my info on. 2021 Ford Mustang Mach-E GT PE Grabber Blue and 2022 Ford Mustang Mach-E GT PE Space White.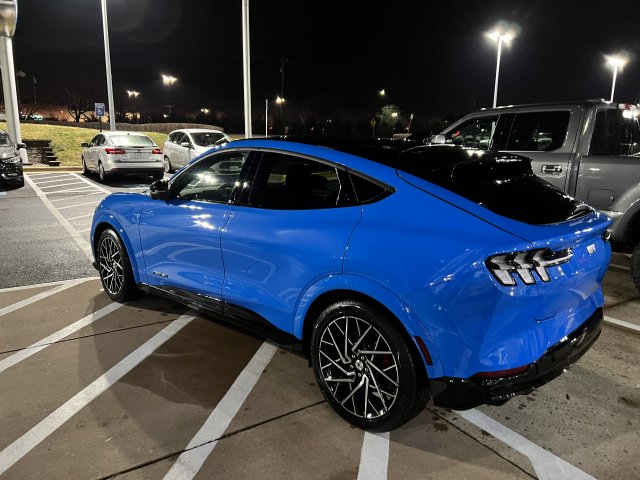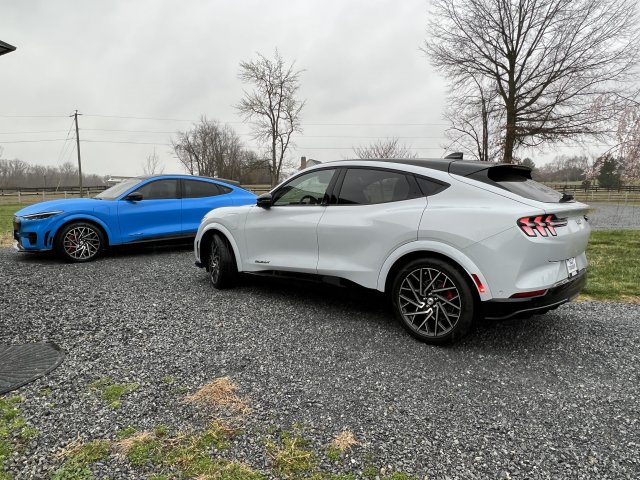 Last edited:
1